About Us
We began in 1986 as three guys
 

making a cool screwdriver in a family garage.

Three decades and over 150 patents later, products developed and commercialized by Invention City are made and distributed by famous brands and retailers around the world.

Respected and Experienced.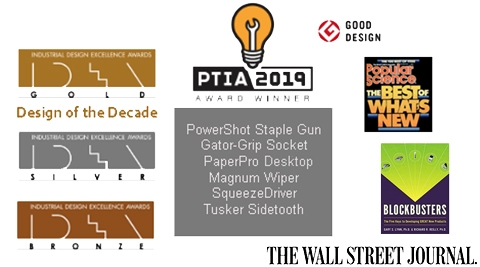 We've created consumer products, apps, and algorithms, designed assembly machines and assembly lines, developed DIY, office, perfume and snack food concepts, worked on marine thrusters, arterial blood gas devices, remote control units and oil field wireline tools; we've made dozens of appearances on QVC, run Kickstarters, launched start-ups and closed licensing deals with Fortune 500 corporations. Now we're launching the Kling KONG™!

If you're an inventor looking for help with a great new idea, please visit InventionCity.com
Invention City is rated A+ by the Better Business Bureau.
Invention City Team & Kling Products Inventors
---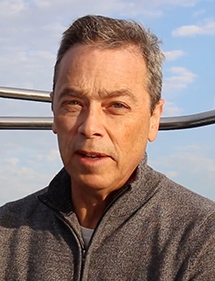 Mike Marks – Founder
Mike has been commercializing inventions for three decades. He enjoyed the thrill of big successes like Gator-Grip® universal sockets and PowerShot® forward action staple guns and has been well educated by interesting failures. Prior to founding Invention City, Mike worked as a commercial photographer and photojournalist in New York City. He grew up in California and has a degree in economics from UCLA. Away from work he spends as much time as possible outdoors and enjoys surfing, sailing, backpacking and time with his family and friends.
---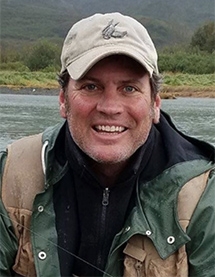 Dan Fulford - Co-Founder
Dan has a creative genius that can find the souls of great products in undeveloped invention ideas and a knack for bringing those ideas to market. Dan joined Invention City to help relaunch the business after serving as head of licensing at Lambert & Lambert and a career in real estate. A dedicated outdoorsman, Dan spent his first adult years as a fishing guide in Alaska in and around Lake Clarke and Kodiak Island. If you cannot reach him on the phone the odds are pretty good he's out of range somewhere on lakes near the Canadian border or in the mountains of Montana.
---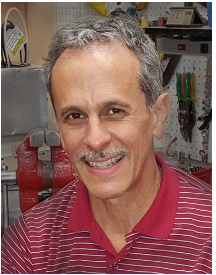 Joel Marks – Senior Inventor
Since the time he could walk, Joel has been inquiring into how things work and how they could be made to work better and more intuitively. As co-founder and chief product designer of WorkTools, Inc., Endeavor Tool Company and Accentra, he has conceived, engineered and designed several award-winning products. In 1999 he was honored with a Gold Design of the Decade Award from IDSA/Business Week for his work on the Black & Decker PowerShot® staple gun (an award shared by the Apple iMac and VW Beetle). His proudest success to date is the PaperPro line of desktop staplers that took the office products world by storm - it sold over 1,000,000 units in its first year of production! Joel has over 100 US patents issued in his name. A 1982 Engineering graduate of UCLA, Joel was formerly employed by TRW in its Spacecraft Engineering Division, where his primary responsibilities were precision fabrication and assembly of spacecraft hardware and the design and management of product tests. 
---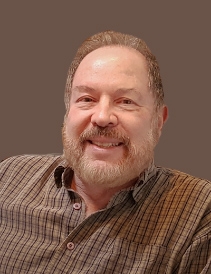 Brad Golstein - Legal and Business Affairs
Brad manages the growing Intellectual property portfolio at WorkTools, Inc. where he has primary responsibility for financial and legal affairs. He is a co-founder of Endeavor Tool Company and Accentra. Brad has the rare combination of a good legal mind seasoned by real business experience. He graduated Phi Beta Kappa from UC Berkeley with a degree in History in 1980 and then received both a JD and MBA from UCLA in 1984. He practiced law for several years representing clients such as Weyerhauser, JVC Entertainment, The SoftwareToolworks and others. Brad joined Mike and Joel to found WorkTools in 1986.
---
Cyrene Quiamco - Woormpod™ Inventor
Better known as CyreneQ, Cyrene is a Filipino-American social media artist, influencer, published author and Augmented Reality Lens Creator. She is known for creating art on Snapchat. Her work has been featured in Forbes, Fast Company, Entrepreneur and Business Insider. She is considered one of the Top 100 New Cultural Icons by Vanity Fair and Cosmopolitan's Top 50 Most Fascinating People. She is the ambassador of the National Digital Arts Awards in the Philippines where she advocates the importance of art in education and career. Cyrene produced and premiered the world's first featured-length Snapchat-made documentary at the Bentonville Film Festival.